Welcome to the Coven
The Pole Coven is the dream of Chlo, a Portsmouth UK based pole studio that is fully inclusive and creates a true sense of community.
Our values as a studio are:
- To provide a truly safe space for LGBTQIA+ folk to practice pole dance and fitness in a judgment-free environment
- To encourage our students to be their most authentic selves and to move their bodies in ways that feel good
- To provide an inclusive and accessible space for disabled folks and being open to education on areas within this that we need to work on
- To promote body acceptance, celebrating achievements and self love over diet culture rhetoric 
Join the Coven where you will not only learn some badass tricks, but you'll also build your confidence and meet a host of wonderful people on the way. 
Meet The Team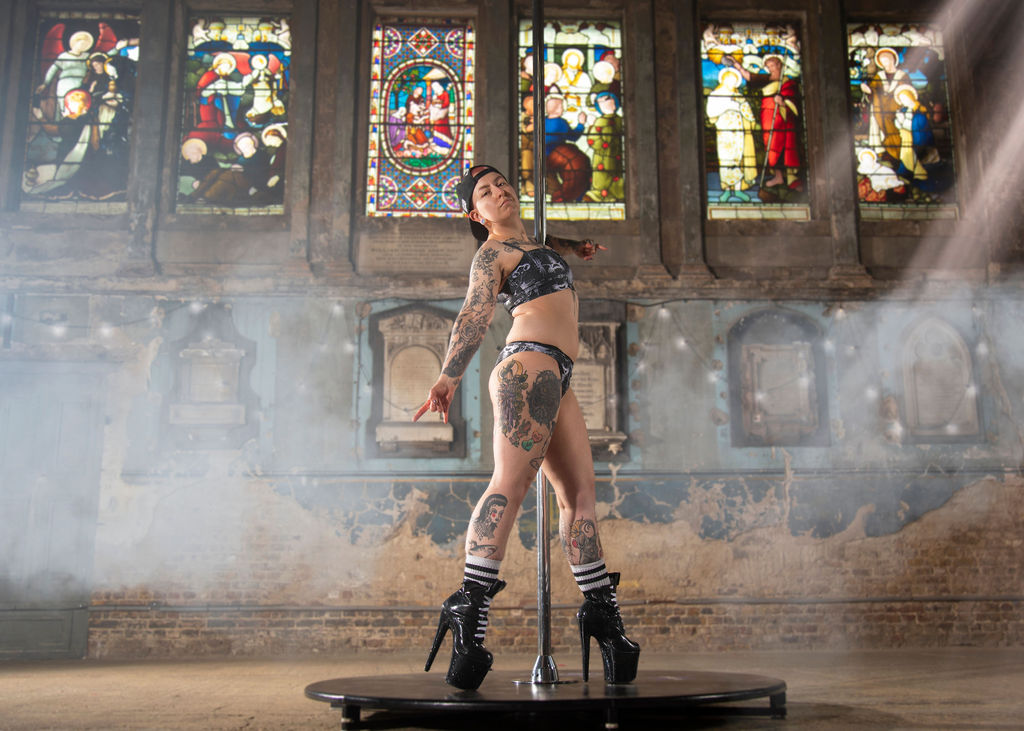 Chlo (all pronouns) is a genderfluid pole instructor and owner of The Pole Coven. They have 9 years of experience in the pole industry and have been teaching for 3 years.
Chlo is on the autism spectrum and loves nothing more than nerding out about technique and problem solving for those nemesis pole moves. They hold a host of qualifications including Spin City Beginner and Intermediate Pole, Xpert Essential Science of Heels and Anatomy and Physiology. 
Chlo is also the owner of size inclusive and gender affirming polewear brand Hoodlum Fang.
Their favourite pole move is a Flatline Scorpio. 
You can catch Chlo teaching Beginners Pole, Improvers Pole, Intermediate Pole, Grounded Pole, Badass Heels Choreography, Freestyle Friday. You can also contact us about working on your goals with a private lesson with Chlo.